Hello everyone!
Wow! What a scorcher today turned out to be! At one point in the afternoon the garden temperature was reading 28 degrees centigrade! I popped into school to continue some phone calls and as ever it was lovely to hear your voices and your thinking especially about  potentially returning to school after June 1st. It has been encouraging to hear your all your ponderings and also your desire to do what is right for your children!
As we come to the end of this past half term I have reflected on how much you have been achieving at home and where the learning for your child has shone through! We have seen Mrs Heap rise as a video star with the aid of Ching Ching and these videos have inspired you to sing, dance and cook! Cooking is an activity that has kept you all busy and some children have even cooked and tried new foods for the first time. We have all been able to enjoy  being outdoors watching seeds grow, finding mini beasts, exploring water, wind and bubbles, you have used your reading skills to looks at maps and plan routes and even find treasure so well done all! 
We hope that over the half term week you will continue to have fun creating your own challenges developing your skills as you do so! Remember those memory games you can play with items on a tray or jumping on coloured circles of paper in the correct order! Or using a 2 dice to calculate how many jumps or spins etc you could do!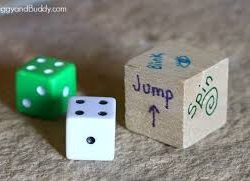 When you are out and about remember to stop walking and listen to what you can hear. Like me, you may begin to notice the varied songs the birds sing. Have a listen to this you tube video
We have added lots of stories for you to enjoy and maybe you could think of some stories you would like included on our posts after the half term holiday. The story I have chosen for you today is about a little boy and his dog "Dogger"
We wish you a good half term and there will be a new post for you on Monday 1st June. Stay safe, have fun and keep on smiling
Mrs Penn, Mrs Heap and Mrs Coleman