Good Morning Everyone. I was delighted when I went into my greenhouse this morning, I have more seedlings that have at last decided it is time to grow!!! They must have heard me praising Lily's pea plant and Reece's strawberry and sunflower seeds! Now all I need to do is keep them alive like you both!
YOU have been busy in the kitchen again…..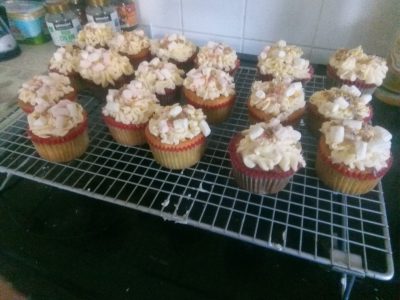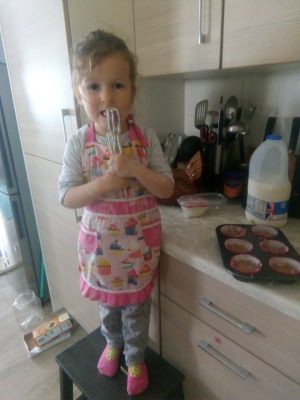 I will have to make a cooking and baking space in our classroom when we return. Your skills are getting better and better each time you make something new. Mrs Breakwell found me some of my Gluten Free flour in the shops, so this weekend I can make cakes again! YEAH!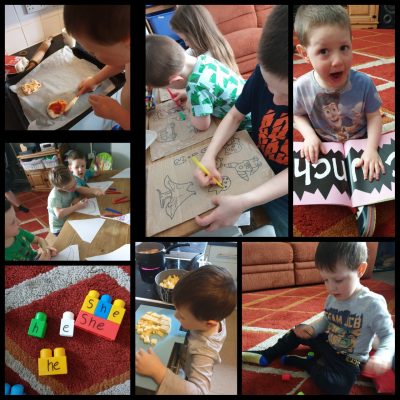 Now I wonder is you have made your own yogurt ice pops before?  You could make them ready for when it gets warmer…It is supposed to get warmer this  Sunday and next week and ice pops will be needed!! All you need is plain yogurt, banana, mixed frozen berries, and honey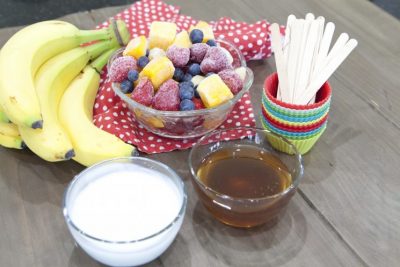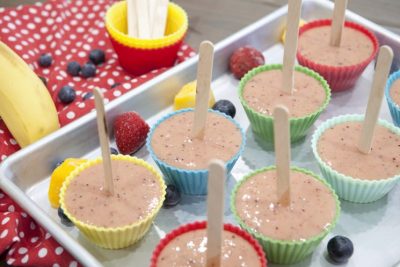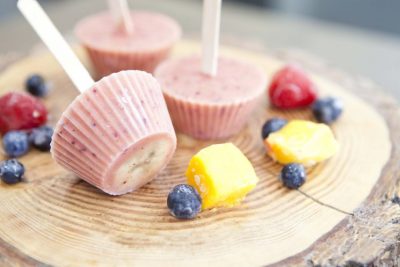 You toss all the ingredients into a high powered blender and puree. Divide evenly between paper cups then cover with aluminum foil and pierce foil in the center with a lollipop stick to hold sticks in place. I placed a slice of a banana on the bottom of my paper cup to hold the stick up. It worked great and then you get a nice big bite of a frozen banana at the end. You then freeze them for 4-5 hours or until solid.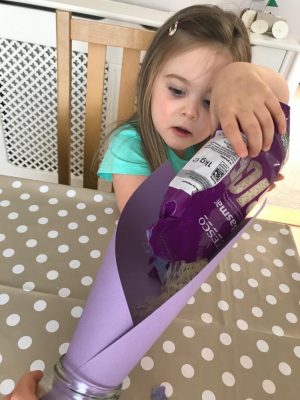 Mrs Heap and Ching Ching supported you to make musical instruments with rice and tins and spoons. Have you made your own Banjo before? All you really need is some elastic bands (or ideally loom bands), a lollipop stick and a jar lid. Then you can play your own mini banjo!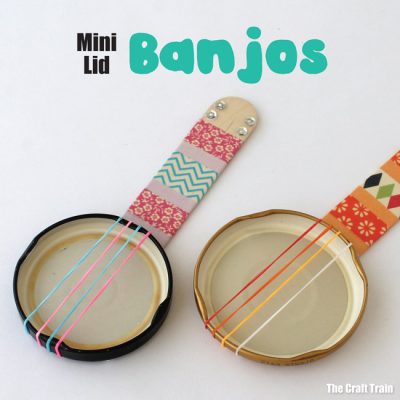 A traditional story with instruments… Do you remembered making puppets and having puppet shows in class. I wonder if you can make a puppet show at home
Today Ching Ching has been exploring..Click below to see where he has been .W.HERE DO YOU RECOGNISE ? click here…Out and About with Ching Chingx
Have a lovely weekend and enjoy time together. I hope to do some painting …My fingers are crossed that the weather man is correct and it will be hot and sunny.  From Miss Butler , Mrs Breakwell and Miss Lofthouse.