After a a few days of planning, producing and creating the results are in!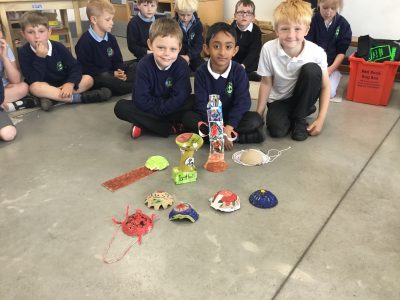 The  teams worked together brilliant going through a plan, do review process with their chosen projects. They also came up with some great ideas, including a football bowl, a turtle, a tree, a sun hat, Mr Pandemonium and a Sun and Moon reversible decoration.
The winning team used their cardboard bowl as the base for a trophy and then used their spare swapsie cards to decorate it! What a creative idea!
Prizes all round and a great way to end a fantastic half term!