It was wonderful to see so many of you able to join your children in creating some fantastic spring craft productions.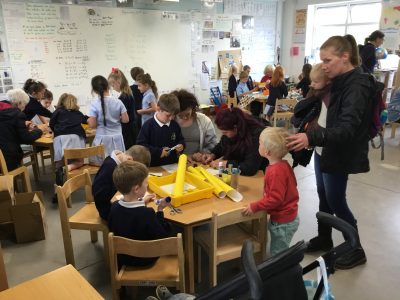 There were April shower dream catchers, Spring Chicken feather making, daisy designing and daffodil developing and of course, egg painting.
These sessions give us all a great chance just to be together, working together and enjoying ourselves as we all get a bit messy together. I always have a tricky job explaining away the glitter on my face when I get home!
I hope you all had as much fun as we did! See you at the summer one!