Hello Year 1!
I hope that you have all had a fun week? Last week I enjoyed taking advantage of the warm weather spending lots of time in the outdoor doing quite a bit of water play from swimming in the sea, to our water bomb challenge with Thursday's group!
This week the weather is meant to be more temperamental (that's when the weather seems like it can't make up its mind, going from sunny to cloudy and rainy), so Home Learning this week will hopefully provide you with some activities that can entertain you indoors.
This week we will be travelling into Space with our learning!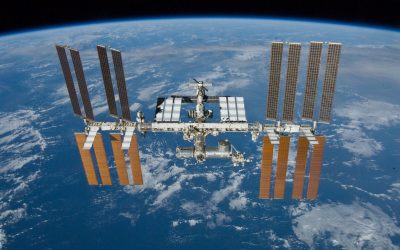 Words of the week:
What is a… planet
… star
… Moon
… Solar System
What makes them different?
What is a 'constellation'?
The first thing I would like you to do is to think back to our Space learning in January. Talk to someone in your family about what you can remember. Here are some key words to support your thinking: Moon, astronauts, Neil Armstrong, gravity, orbit, Earth, Sun, planet, International Space Station.
Now ask the people in your family about their Space knowledge. Can they add to your Space knowledge?
When you a scientist and working out how people will travel in and spend time in Space, you encounter many problems. One of NASA's big problems at the moment is a bit of a stinker… What will toilets on the Moon be like? Because there is a lot less gravity on the Moon, astronauts (and their poo!) floats. This is a problem that teams of scientists are working hard to solve. Can you design a toilet to be used on the Moon? How will it help the astronauts? https://www.space.com/nasa-moon-toilet-design-challenge.html?utm_source=notification
When working in Space, sometimes mistakes happen and astronaut leave behind 'Junk' in Space. As some of you may have seen, around a month ago SpaceX rocket launched into Space and the astronauts have since arrived at the International Space Station. From the Space Station, astronauts sometimes need to go on Space walks to fix things around the station. On one of the walks, one of the astronauts dropped his mirror and could not get it! The mirror is now orbiting the Earth. https://www.independent.co.uk/life-style/gadgets-and-tech/news/nasa-space-spacewalk-mirror-astronaut-chris-cassidy-station-a9587811.html
Collect some of your own 'Space Junk' from around your home. This could be empty bottles, toilet roll tubes, sweet wrappers, bits of tin foil, lids, old newspaper… Can you use your 'Space Junk' to create your own Space art piece? I have included some ideas of what your art piece could look like below. I cannot wait to see your amazing creations!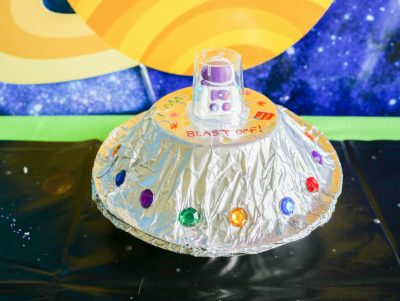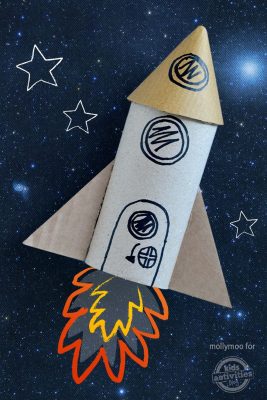 As you are doing your Space learning make sure you keep asking questions and record your questions in your Home Learning book.
Continue to use the BBC Bitesize daily maths lessons.
Check out the https://nineplanets.org/tour/  and explore our Solar System. Look at the Night Sky section to see all of the constellations. Download  http://downloads.bbc.co.uk/tv/guides/bbc_stargazing_live_star_guide.pdf and if you can, go on your own star gazing trip. You might want to download the Star Chart app on your device to help you to spot the different constellations. Make sure you choose a clear night!
Go onto the Literacy Shed at https://www.literacyshed.com/the-sci—fi-shed.html#and watch "I lived on the Moon" short film. Talk together about what you would do if you travelled to a strange planet. What might you see? How would you feel? Record your thoughts in your Home Learning book. Don't forget to use your alien grip and cursive writing.
Continue to use Bug Club for reading and phonics activities.
Continue to access BBC Bitesize for maths daily lessons. https://www.bbc.co.uk/bitesize/tags/zjpqqp3/year-1-and-p2-lessons
Check out Phonics Plays and take on the Tricky Word Trucks speed reading challenge! https://www.phonicsplay.co.uk/
Keep in touch and let me know how you get on with your Space learning this week.
Have a lovely week!
Miss Hall 🙂
Hello Year 1!
I hope you have all had a great week? I look forward to seeing all of your bird learning. With all of the rain we had last week we have enjoyed watching all of the birds flock to the courtyard to scoop up the worms that have come up to the surface. We discovered that the worms do this because the rain stops the worms from being able to get enough oxygen under the ground so they have to come up to the surface to breathe. Unfortunately for the worms, the birds are very good at spotting this!
We also wondered why it rains sometimes… This is something you might want to investigate at home!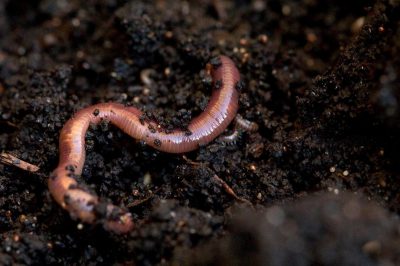 This week in home learning we will be thinking about sharks. Here are some activities you could enjoy together:
Please continue to use Bug Club for reading. I have allocated you all a book called "Sharks", this is a book to be shared with your child to find out information, not for children to read independently. New books and games will be allocated once you have cleared your Bug Club books.
Using different materials around your home, design your own shark craft project. To give you some inspiration, I have included some images of different shark projects to support your thinking. As you are thinking up your design, consider who you are creating your project for. What do you want it to do? How do you want the person your project is for to feel? Have you got all of the things you need? What steps do you need to do to create your project?Shark design sheet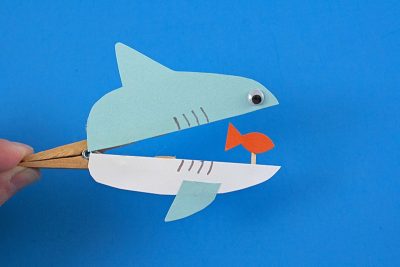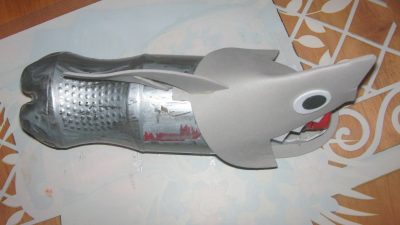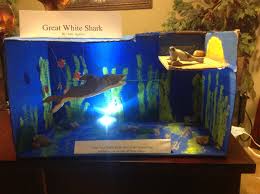 Once you have planned your shark project, you know what you need and know how you want to do it, start to get together the things you need. Have a go at assembling your project. It might not go right the first time so you might need to make changes and rethink your design. You might need to do this more than once!
On Wednesday, check out the Plymouth Aquarium live feeds on Facebook to watch the sharks having their lunch! What do they eat? How do you feed a shark?
Research different types of shark in England. There are around 21 species of shark in English waters! Have a look at  https://www.sharktrust.org/pages/faqs/category/british-sharks to find out more about the sharks and their differences. You might want to create your own fact book.
Listen to the story of Shark in the Park at https://www.youtube.com/watch?v=Ketu-SWDyD0 . Plan your own trip to see if you can spot a shark in your park! You don't have to go to the park, you might want to do some shark spotting at Decoy, on your daily walk or in the garden.
Big question to investigate: If sharks are a type of fish, are whales fish too? Why/why not?
Have a brilliant week and enjoy the good weather.
Miss Hall 🙂
Hello Everyone!
Its been great to hear that everyone is looking forward to coming back in for their day next week! We are going to have an amazing time together. Miss Wicks has got some very special activities planned for us to enjoy together during the day, but I will keep these as a surprise.
I'm really sorry I couldn't make those phonecalls myself but I'm a bit tied up during the day running the key worker provision. If anyone does have any questions or comments about their day back, please just drop me an email and give me a ring and I will make sure I get back to you at the end of the day.
These days are all about 'dusting off the cobwebs', not about catching up or cramming in new things. We will be reminding ourselves who we are and what is important to us, sharing our experiences over this interesting time and just reminding ourselves of all the amazing learning we did before the school was asked to close.
This week, if you want, can be about brushing up on those skills, in preparation for our getting back together.
Spend some time talking and reminding yourself about the following skills- a don't worry if they have become a bit rusty, that is absolutely OK!
Practice your handwriting by writing our special sentence- The quick brown fox jumps over the lazy dog. Remind your self how you hold a pencil (remember your alien mouths!) and start every letter on the line.
Can you use models to make 2 digit numbers? Can you work out what two digit numbers are shown by a model.  Why is 36 < 63?
Practise your core body exercises- Can you hold the hedgehog, superman, table and plank for 30 seconds each?
Can you draw models for each of the 1 digit plus 1 digit number bonds like 3 + 5 =    or   5 + 6 =.
This should all be things that are familiar, and if they are not now, they will be after our day together.
Take care, not long now.
All the best
Mr F.
Hello folks
I hope everyone is well and happy?
I'm so excited! It is not long now until we all come back together. I'm going to shave the beard off to celebrate!
I'll be phoning everyone over the next couple of weeks to make sure everyone is comfortable and confident coming back in and to find out what sorts of things everyone wants to do while they are here. The most important thing will just be being together and sharing all of the stories, memories thoughts and feelings that this time has given to us all.
This week, let's go to space! We looked at Planets back in January, so lets look at what else is out there. While I was planning this, I realised that circles are really important if we want to do space based activities, so the first couple of activities are based around understanding these.
Here is a list of suggestions for things you could have fun doing together. Let me know how they go!
Measuring circles- circle sheet- How big are the circles? How could you measure them?
circle vocabulary- centre, radius, diameter, circumference, 

What do these words mean?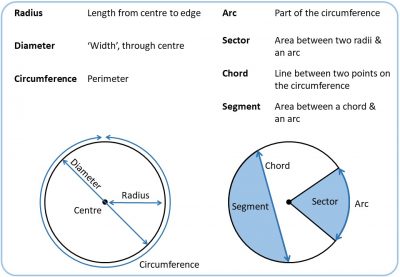 Where can you see or find circles in the world around you?

Moon? Sun?- are these really circles?
Drawing circles-

How can you draw nice neat circles?

freehand- around objects?- using compass? – with a piece of string?

Can you draw circles of a certain size?
Cutting out circles- Can you cut the circles you have drawn?
Making cones and cylinders – instructions

https://www.wikihow.com/Make-a-Funnel-or-Cone-from-Paper

What could you do with a cone once you've made it?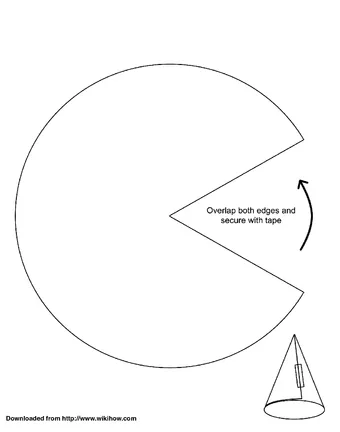 Making model Saturn V – picture or  SpaceEx rockets- picture

Can you use your circle, cones and cylinder making skills to build a model of one of these rockets?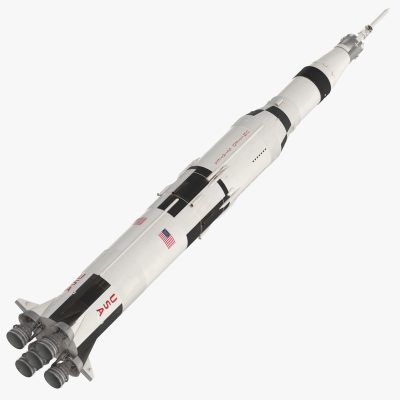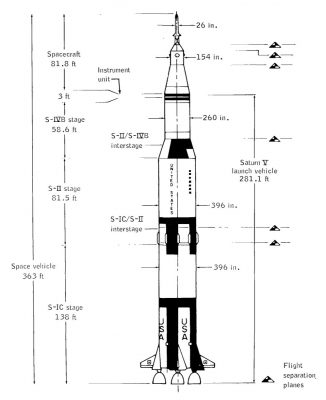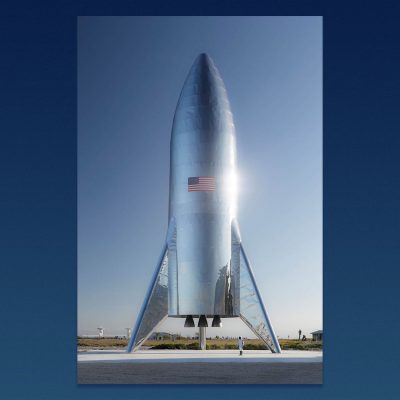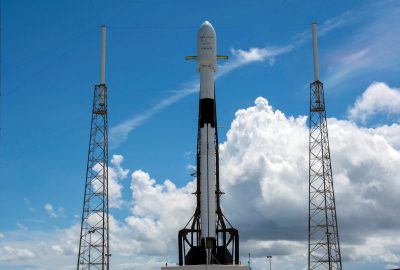 Make a Papier mache space helmets.-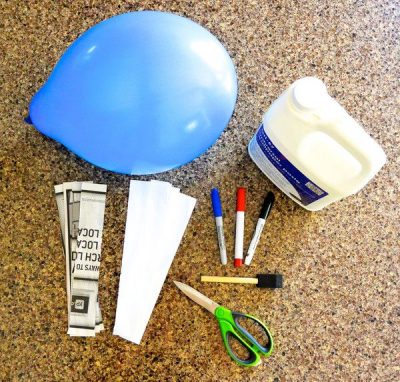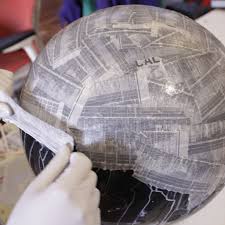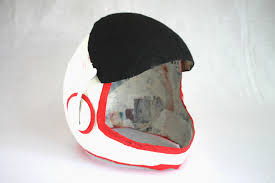 https://vimeo.com/95282153
Have a watch and a listen to my all time favourite video.
Toys in space- do toys work in space?

Have a look at this website to find out?

https://www.nasa.gov/audience/foreducators/microgravity/home/toys-in-space.html
Spaceman portraits- take a photo of your own face – use it to design space suit.
Constellations- create own constellations- what would you call them?

Star dot to dot- what constellations can you create? star map
Space spelling words. – spelling list.Space words.docx
Space books – going into Space – Bug club
Model space stations- Could you make a model of this?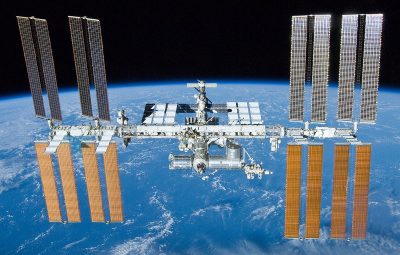 What do you need? – plan it.
Home Learning – Year 3/4 Base 1
Hi all,
As we hurtle towards the end of the Summer Term, it is the time of year where we usually have our school's 'Sports Day'. It is also the time of the year where we being to look at clubs for children to attend during the summer holidays. Active Devon and the School Games Organisers have teamed up with Andy Murray to present you with a challenge – 'The Andy Murray 100 Volley Challenge'
Click on the link below for more….
HI all,
I hope you are enjoying your week so far. I cannot wait to see your creations of the mash up pets you invented. I understand that this will take time and will be more of a longer term project so take your time and have fun. Remember to upload them to the school website if you can as we would love to see them.
Today, if you could be thinking about your mash up pet and 10 facts that you could share with someone about it. These can be made up, invented or even taken from the two different animals you have used to create your pet. You can be as brave and wild as you wish. It is your creative genius at work, so have fun and start developing a character profile for your pet…
Have fun and stay safe..
Mr Whitty
Home Learning – Year 3/4 Base 2
Hi all,
As we hurtle towards the end of the Summer Term, it is the time of year where we usually have our school's 'Sports Day'. It is also the time of the year where we being to look at clubs for children to attend during the summer holidays. Active Devon and the School Games Organisers have teamed up with Andy Murray to present you with a challenge – 'The Andy Murray 100 Volley Challenge'
Click on the link below for more….
Hi all,
This week in school, we have been introducing children to a series of new maths games. Here are some of the activities we have being learning about.
Please see the links below to access two of them. They are called 'Strike it out' and 'Less is more'.
Just copy and paste the web address into the address bar at the top of your internet browser, easy as that!
Strike it out:
https://nrich.maths.org/6589
Less is more:
https://nrich.maths.org/14684
Hope you have fun with these….
Mr Whitty
Hello,
This week's theme is all about words. Your understanding of vocabulary is important (often vital) in everything you do, from chatting with your neighbour to reading instructions on an online game, to completing maths tasks.
Monday
Literacy
Go to: https://authorfy.com/10minutechallenges/
Watch the National Writing Day 1 10 minute challenge set by Laura Dockrill. Laura's theme is choice and voice and focusses on writing about a memory you have of a special day. You could then share your memory in our Zoom call if you want to!
Spelling: Find the definition and synonyms of unidentified.
When you are confident about what the word means, learn to spell it! (Pyramids, word bubbles, coloured in, chunk it up, in a sentence, look – cover-write-check)
Maths: Have a go at a speedy times table. I recommend practising the times tables you are not yet completely confident at before starting the grid. It is entirely up to you whether you do it with a timer or until you have completed it, we work best in different ways!
Topmarks maths has (in my opinion) the best online times tables activities.
Reading: If you have not been reading consistently (at least every other day) you really need to find a book to get into. Reading is THE MOST VALUABLE thing you can be doing at home right now and can be completed just about anywhere and just about any time. I would love to see the books you are currently reading in our next zoom chat.
Tuesday
Literacy: Sticking with the focus of words for this week's learning suggestions…How about keeping a notebook and pen handy today to record all of the new words you hear across your day? These could be from the television, family members, online…you name it!
If you are not coming across many new words, maybe you could drop some into your conversations and see who notices?! If you are going to try this, here are some suggestions for you:
Relinquished
Plethora
Devoured
Dwindle
Simultaneously
Impeding
Grammar and spelling: Ensure you know what the unusual words you have heard/read today mean. Can you think of a synonym to test your understanding?
Then learn to spell the word 😉 
Reading: Please read – that's it! Find a book you enjoy and get lost in reading.
Maths: I am unable to upload any maths activities for you at the moment due to issues with our website so please keep practising your Times Tables and using Prodigy (I have set some new assessment questions on there to track your progress!)
The challenge is to overtake the current leader on the leadership board…
Wednesday
Literacy: Here are some new words to think about today:
Jubilant
Flail
Profound
Contemplate
Participate
Can you drop them into a conversation?
Can you learn to spell them?
Do you know what they mean? Do you know the antithesis?
Maths: More times tables practice, please!
Reading: I highly recommend The Indigo Flamingo (Page 342 in the Book of Hopes) due to the rather amusing ending!
How about listening to David Walliams today?
Thursday
Maths: Nrich task https://nrich.maths.org/223/index
The Puzzling sweet shop
This task requires you to apply your 2,3,5 and 7 X tables to find all of the possible combinations. Think about the word systematic when thinking of all the different combinations.
Literacy: https://www.topmarks.co.uk/english-games/7-11-years/spelling-and-grammar
Then click on the Points of View Newspaper Article activity. The website then takes you through an activity where you consider how the language used affects the reader (similar to the reading activity from last Thursday). Warning: The website is interactive so it took a little longer than usual to load when I tried it again today.
Spellings:  Choose 10 words at random from the 5/6 spelling list and test a family member! Remember to be kind to your parents!
Reading: Choose three stories/poems/extracts to read from the book of hopes and decide which one you liked the most and why. https://literacytrust.org.uk/family-zone/9-12/book-hopes/
You know the drill by now; contact me if you need ANYTHING!
Miss Shopland
Hello,
I would just like to say how much I enjoyed seeing you all last week! I went home with an enormous smile on my face every day, so thank you.
This week's tasks are all around the theme of 'space'.
Monday:
Literacy: Google Authorfy 10 minute challenges to see the website that we looked at together in class. Scroll down and click on the 10-minute video by Guy Bass where he challenges you to find a key to a hidden world and then step through…
Science: Make a balloon rocket using the 'How to' guide. How to Make a Balloon Rocket
Maths: Use your balloon rocket to collect data to complete a table of results. Then use this table of results to find the Range, Mode and Mean scores. The definitions of Range, Mode and Mean are all on the activity sheet for you. Finding the Range, Mean and Mode
Prodigy at 11:00 if you want to battle against or with a friend.
Reading: How about checking out the updates on the Wizarding World of Harry Potter website as suggested by Ebony last week?
Don't forget we have a zoom meeting for 13 of you today at 3:30 😀  
Tuesday
Literacy: What is the most interesting word you can find that links with space and our solar system? How can you show what the word means?
Can you include the word in your short story from yesterday?
Maths: http://resources.hwb.wales.gov.uk/VTC/phase4_20030829/Mathematics/Keystage2/Numbers/Tenthsandhundre/Introduction/whiteboard2.htm
Complete the activities on this website to remind you how to divide by powers of 10 (You will need this for tomorrow's maths task!)
Reading: National Literacy Trust – Book of Hopes. What is your favourite poem?
Wednesday
Literacy: Design your own planet. When writing about your planet, try to include the vocabulary you were learning yesterday. Design your own planet
Maths: Use the chart and your understanding of rations and dividing by powers of 10 to create a scale drawing of the planets in the solar system. scale drawings maths activity
Science: Who is Elon Musk and how is he linked with Space? Warning – you will find a lot of information so will need to pick a focus area to look into!
Coding: This website takes you step-by-step through an hour of coding. Warning – it starts very basic! https://www.tynker.com/ide/v3?type=course&slug=activity:space-quest&chapter=0&lesson=1
Thursday
Reading: Read the sentences below aloud, emphasising the word in bold each time.
She said she did not take his money.
She said she did not take his money.
She said she did not take his money.
She said she did not take his money.
She said she did not take his money.
She said she did not take his money.
She said she did not take his
She said she did not take his money.
How does the meaning of the sentence change? E.g. In sentences 1, I am thinking that only one person said they did not take the money, so who did? In sentence 2, I am thinking that she said she did not take the money but the emphasis makes me wonder if she is telling the truth.
Literacy: Create an information poster about the planet you have designed. Talk to somebody about the planet; think about the words you use and the tone of voice that you present the information in.  
Maths: Practice your 13 X tables! Are there any patterns?
Friday
Literacy:
Can you write a space-themed sentence including these words from the 5/6 list?
Occupy
Occur
Controversy
Disastrous
System
Temperature
Existence
Environment
Practice spelling the words until you do not even have to think about how to spell them! (You could use the pyramid method, chalks outside, water on a paintbrush in your garden, bubble writing…any method that works for you!)
Maths: Prodigy at 11:00 – There is some excellent progress being made!
Reading: How about reading some articles from Newsround today? Make sure you talk about what you have read with family members, particularly if you come across anything you do not understand or that makes you feel nervous.
It would be amazing to hear from you again this week, maybe you could have a go at using the website upload section to send me a photo or ask me a question? Mrs Hodgson and I just love to hear from you!
Miss Shopland
Following this week's visits by Coombeshead Academy staff to talk with our children about their transition to Coombeshead, we have managed to arrange visits from Newton Abbot College staff next week. Claire Cowan, KS3 Raising Achievement leader, will visit us on Wednesday and Thursday (8th & 9th July) with one of their Heads of House, to discuss transition with groups of children who attend our school on those days. Mr Hankin
Hi all,
It was great to meet Mrs Coulson and Mr Emanuel from Coombeshead Academy this week – we all said how it helped us know lots more about going to secondary school. They answered loads of our questions and made us feel excited about going to Coombeshead. They told us about the Induction day which will take place online this year, due to our current Covid situation. Future Coombeshead students will need to be ready to go online at 10am tomorrow – that's Wednesday 1st July at 10am. They think it should last until lunchtime. You can just watch or you can join in at some points during the session. There are lots of important people to meet so enjoy it!
If your parents/carers can't find the email from Coombeshead which was sent yesterday, you can follow the link here:
https://teams.microsoft.com/l/meetup-join/19%3ameeting_MWFmYTA4ZjEtZmIxZi00ODkwLWFjNDYtM2E5OTE5MmI2Zjhm%40thread.v2/0?context=%7b%22Tid%22%3a%220c36f116-41e2-4d31-a0d6-699ae4627098%22%2c%22Oid%22%3a%225120110d-8880-4ddb-a40b-9c636427d803%22%2c%22IsBroadcastMeeting%22%3atrue%7d
If you can't follow it, copy and paste it into your address bar, like we did in class over the last couple of days. This is a really important part of the transition process so make sure you are ready just before 10am on Wednesday – that's TOMORROW!
Mr Hankin