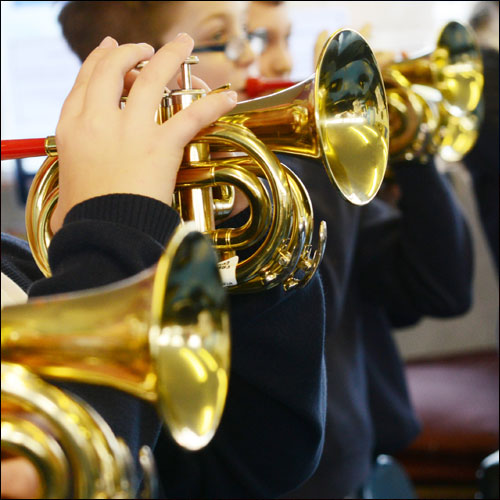 The School Governors
The school governors all work together to help support the development of the school. They have clear responsibilities which they have to fulfil, including holding the leadership of the school to account to ensure that outcomes for all children continue to improve.
The school's Chair of Governors is Robert Doets who you are welcome to contact by using the school's address – we will always ensure that any communication is passed on swiftly.
The school's Governing Board has been restructured to ensure that governors are being responsive to the needs of the school community; the new structure is as follows:
Full Governing Body • Pay Committee
Headteacher Appraisal Committee • First Committee
Second Committee • Named Lead Governors responsible for monitoring key aspects of school provision
Governors are normally appointed or elected for a four year period and can serve further four year terms if re-appointed or re-elected. Sometimes a governor has to leave for personal reasons before the four years has ended. The Department for Education says that 'governors hold an important public office and their identity should be known to their school and wider communities.'
Details of our governors attendance at meetings in the previous year can be found by clicking the button at the bottom of this page.
Because governors hold an important public office, they are asked each year to sign a declaration about any business or personal interest they have which might conflict with being a governor. None of the present governors has declared such an interest.
Please contact the Clerk to the Governing Board if you wish to view a copy of the Minutes and Papers considered at meetings of the Governing Board or Committee, care of the school office.
Please refer to the weekly school newsletters for occasional updates on what our governors are doing to support the school's development.
SCHOOL GOVERNOR DETAILS 2021-2022
Name
Type of Governor
Appointing Body
Office
Term
Committee(s) and Lead
Registered Interests
FGB Meeting Attendance 2020/21
Mr Robert Doets
Co-opted
FGB
Chair
23/3/2021-22/3/2025
Chair of P&P
Website
Community Cohesion
SEND & Inclusion
Doets Design – website and graphics/marketing
Parent of child at school
9/10
Ms Niema Bohrayba
LA Governor
LA
Vice Chair
4/9/2020-3/9/2024
Data & Achievement
Safeguarding
9/10
Mrs Katy Galling
Headteacher
Ex Officio
29/10/2007-ongoing
Health & Safety
10/10
Fr Nick Debney
Co-opted
FGB
1/9/2018-31/8/2022
Strategic Leadership SEND & Inclusion
8/10
Mr Michael Bennie
Co-opted
FGB
8/10/2018-7/10/2022
Strategic Leadership
Curriculum; P&P
8/10
Mrs Andrea Gue
Co-opted
FGB
28/11/2018-27/11/2022
Pupils
Community Cohesion
Employee of KGB Cleaning Services South West– (contracted for care-taking & cleaning)
10/10
Mr Scott Hampton
Co-opted
30/1/2019-29/1/2023
Pupils
9/10
Mr Travis MacFarlane
Parent Governor
Parents
22/3/2022-21/3/2026
N/A
Ms Lavinia Nelder
Co-opted
16/7/2021-15/7/2025
Strategic Leadership
1/1
Mrs Sara Pavledis
Parent Governor
Parents
8/7/2019-7/7/2023
Pupils
10/10
Mrs Sarah Butler
Staff Governor
Staff
11/5/2020-10/5/2024
Pupils
6/10
Mr Warren Smart
Co-opted
FGB
5/2/2021-4/2/2025
SEND & Inclusion
Health & Safety
Works for Devon Council on FIPS
5/10
Vacancy
Co-opted
FGB
Left within last 12 months
Mrs Nikki Tate
Parent Governor
Parents
25-6-19 to 12-11-21
Curriculum
Parent of child at school
6/10
Mrs Ana Ionescu
Co-opted
FGB
28/11/2018-27/11/2022
Data and Achievement
H&S; P&P
Parent of child at school
3/10
If anyone wishes to attend a Full Governing Board meeting, they should contact the Clerk to the Governors via the School Office, in advance.
| Attendance at Committees: Pay & Performance | | Attendance at Extraordinary FGBs 2020 - 21 | |
| --- | --- | --- | --- |
| Robert Doets | 4/5 | Michael Bennie | 1/1 |
| Michael Bennie | 5/5 | Niema Bohrayba | 1/1 |
| Ana Ionescu | 0/5 | Sarah Butler | 1/1 |
| Katy Galling | 5/5 | Nick Debney | 1/1 |
| | | Robert Doets | 1/1 |
| | | Katy Galling | 1/1 |
| | | Andrea Gue | 0/1 |
The School Governor details are displayed within a multi-column table. Because the table needs to be quite wide in order to display the information it correctly, it can only be viewed on a desktop screen or tablet.