Our topic this term is Rainforests.  As part of our topic, we are learning about the artist Rousseau and the geography of tropical rainforests.
Year 3 and 4 went on a trip to Paignton Zoo to look around and engaged in a 'Remarkable Rainforests' workshop run by the zoo education team where they 'took a closer look at tropical forests around the world and the incredible animals and plants that are found there, found out why rainforests are so important, why they are threatened and how we can help protect them.'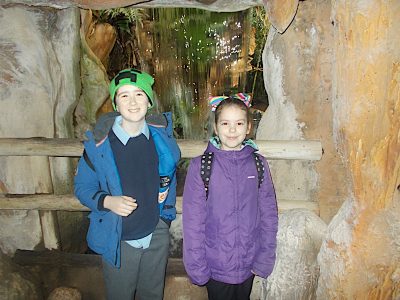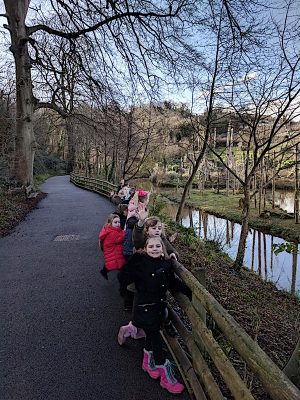 Katie – 'The crocodiles had sharp teeth! That's what I liked.'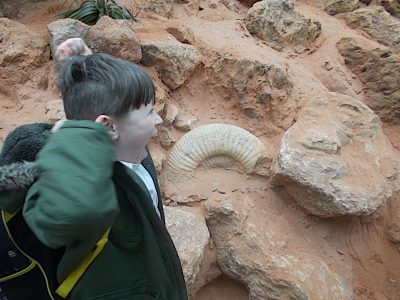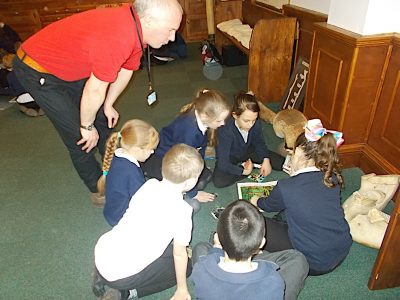 Bethany – 'the snake skin felt smooth and bumpy'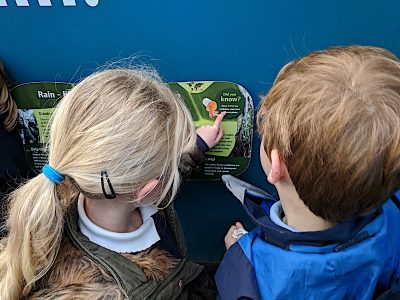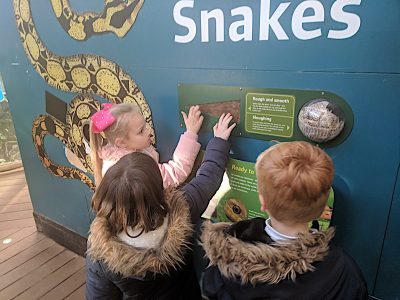 Mia – 'My favourite part was the toothless crocodile'.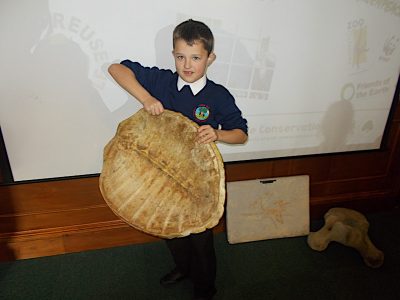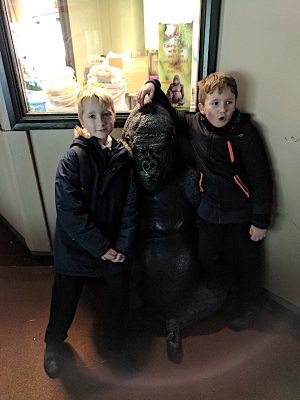 Leo – 'I really liked the giraffe skeleton'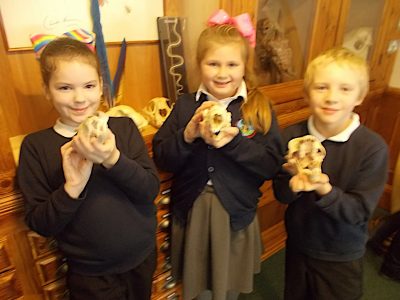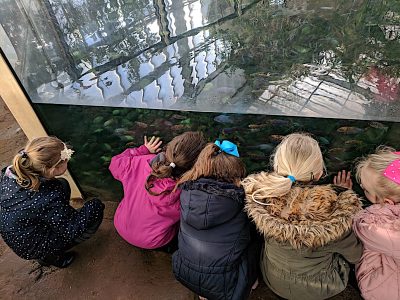 Alyssia – 'I liked seeing the huge snake'.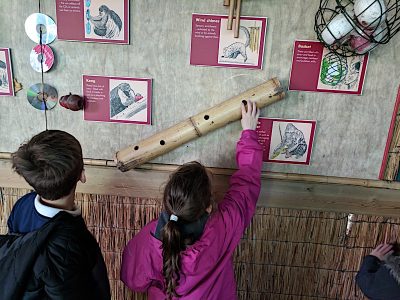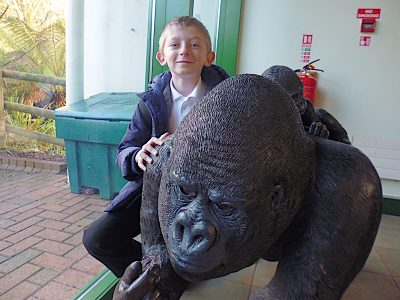 Alyssia – 'I liked seeing the huge snake'.