Home Learning can be a bit hard on Mums and Dads if they feel they are constantly trying to make children do things they don't naturally enjoy so in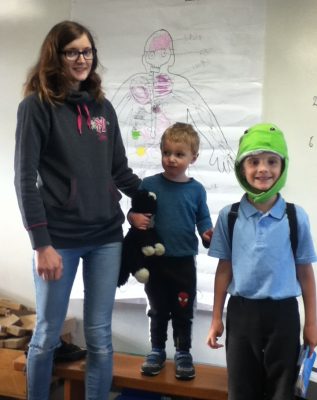 year 2, we try and make the Home learning as fun as possible.
One of the ways we try to do this is to interrogate the curriculum to find some nice fun activities that could be done at home as family projects each week. We provide these as a list at the beginning of the year so people can choose to do one or two each week.
One family have obviously had a fantastically creative time exploring the Human Body and were very proud of what they had produced together. Quite rightly so! What an amazing project to do and we are delighted they had so much fun learning together!
I can't wait to see the next one!