Our craft sessions are always a great opportunity to get together and spend some time creating memories as well as little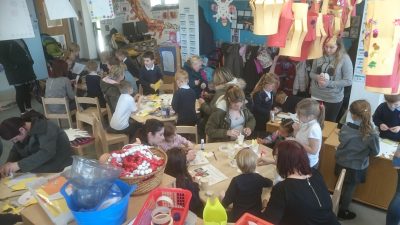 souveniers of the season.
Really well done and a big thank you to all of the parents who took time out of their day to spend it in school with their child.
If anyone has any ideas for activities we could run next year in our Easter Craft afternoon, please just let us know.
We hope you all have a great Easter Break and we will see you fresh and eager to learn when you get back next term.