After several weeks creating, developing and rehearsing, the KS 1 children performed and shared the three Christmas stories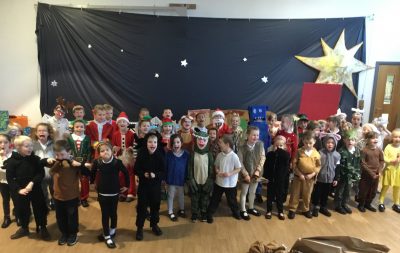 they had created, developed and rehearsed over the past two weeks.
All of the hard work and effort was well worth it as all three stories gave the audience exactly the thoughts and feelings the children wanted them to have.
The learning over the past few weeks all came together beautifully, from set design and creation, through to story mapping and learning to orate to make sure 'the ear (at the back of the room) can hear'.
It was a wonderful event for everyone involved; children, adults in school and family and friends in the audience.
A big thank you to everyone who spared some pennies and pounds for the collection at the end which was used to buy the materials for the Christmas craft afternoon on Wednesday.
We hope you have an amazing Christmas.