Year 3

We have been investigating electricity!
Dentist Visit – Monday 27th March 2017
In Science we have been learning about our teeth and the digestive system.  On Monday 27th March, we were visited by Dr Zeltman from the Sailsbury Dentist Surgery in Teignmouth.  He talked to us about the effects sugar has on our teeth.  He also showed us how to brush our teeth properly;  at least 2 minutes, twice a day! He gave us lots of information to help us develop our learning.
'I have started using my teeth brushing chart already!'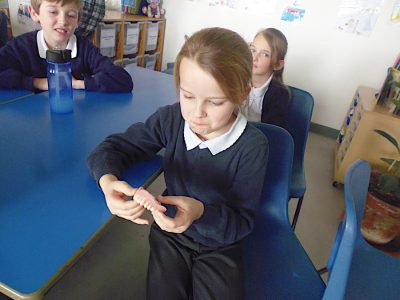 'We learned all about what plaque is. It's the white stuff that builds up on your teeth.'
'We learned that we have to clean the backs of our teeth, not just the front'.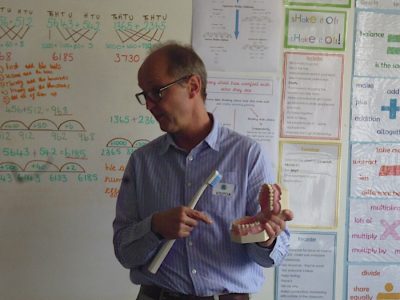 'We saw some photos of what could happen if you don't look after your teeth.'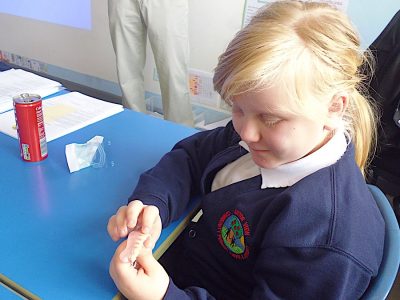 'We learned that you shouldn't brush your teeth really hard because it can make your gums bleed.'
World Book Day
We had a wonderful time sharing our favourite books with year 1 for World Book Day.
Collaborating on our maths learning
This week, years 3,4 and 5 have been working together on their maths learning.
Year 3 Home Learning – Friday 2nd December 2016
This week for Home Learning please make sure that you know the two poems and the songs for the Key Stage 2 Christmas Performances next week.
Spellings – Due Date 9th December 2016
Please learn the individual spelling list over the next week and you will be tested on Friday.
Year 3 Home Learning – 25th November 2016
Mathematics Home Learning – Due in Thursday 1st December 2016
English Home Learning
Topic Home Learning
Dogs Trust Visit to Year 3 and 4
Year 3 and 4 were visited by the Dogs Trust on Friday. Stacey and Midnight explained how to look after dogs and all the things they need. She also explained what to do when a dog jumps up at us.
Year 3 and 4's visit to Dawlish Warren
Year 3 and 4 had a wonderful time visiting Dawlish Warren on Thursday 24th November 2016. We learnt lots about sea defences and coastal erosion which we have been learning about as part of our topic on the Local Area. We also enjoyed building castles on the beach and defending them from the water.
Dress Up Day!
Year 3 spent the day dressed up in many different outfit. We all showed our sense of identity by choosing an outfit that we would enjoy wearing from skeletons to princesses and dragons to storm troopers.
Violins
The children in Year 3 have been learning the violin this term. They have been supported by Mr Deam who is a local violinist.
I found it fun playing the violin with my fingers – Skye Geary
Does the horse hair on the bow have to be a certain colour? – Finley Samuel