Today was a great day!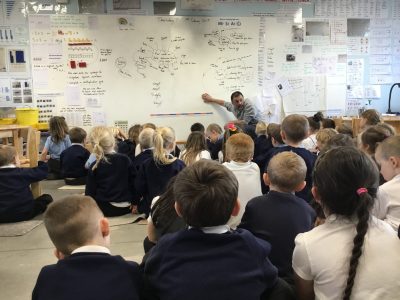 The two classes came together to work in mixed year teams.
Their creative challenge was to apply all of their learning around how to use the internet safely and create something which would help others stay safe. It was amazing hearing them talk so clearly about what they could do to stay safe and their ideas were really creative. Their were plays being written, ideas boxes and even real life 'pop ups' on model computers.
The project afternoon helped children develop and practice the skills of project planning and evaluation as well as supporting them in working positively and productively with others in a range of different contexts.