Charlie told us this morning that his new word for the day was 'twitcher'. He told us it was another word for a 'Bird spotter' and then used it in his sentence, "Today we are going to be twitchers!"
We had an amazing day and were so lucky with the weather!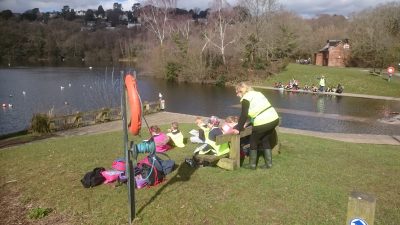 We spotted over 20 different species of birds and year 2 conducted their survey to find the most common bird at Decoy. Year 1 hunted hard for the 'Drumming bird's' house and whilst they spotted many habitats for many birds, they decided that they have not yet found the right habitat and need to keep on looking! I wonder where their search will take them?
Thank you so much to all of the parents who came to join their children in their out of classroom learning, either as a 'hi viz helper' or just to enjoy a day out in the park.
I cant wait for the next one!