Today, Year 5 went through astronaut training, which was as close to the real deal as possible in a school!
Teams had to work together to demonstrate they had what was necessary to become an astronaut!
The children had to tackle a memory challenge that also tested their fitness!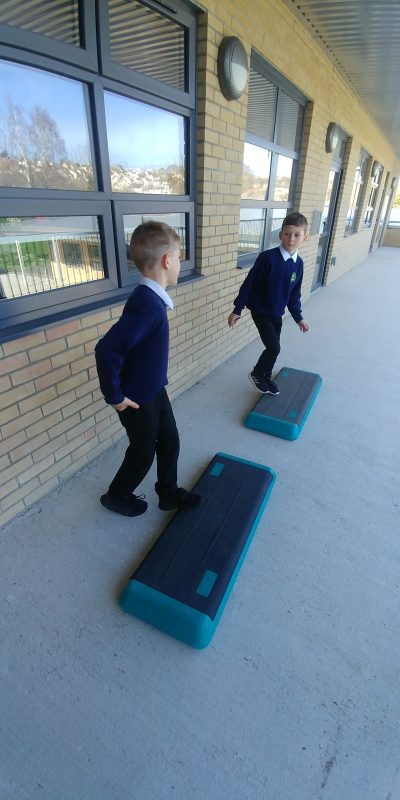 Another challenge was the dreaded 'Time and Space Challenge' in which children had to get into an incredibly dark and cramped space. Whilst in there, they had to lace and tie a shoe, but they also had to come out when they thought exactly 2 minutes had passed. A truly tricky test!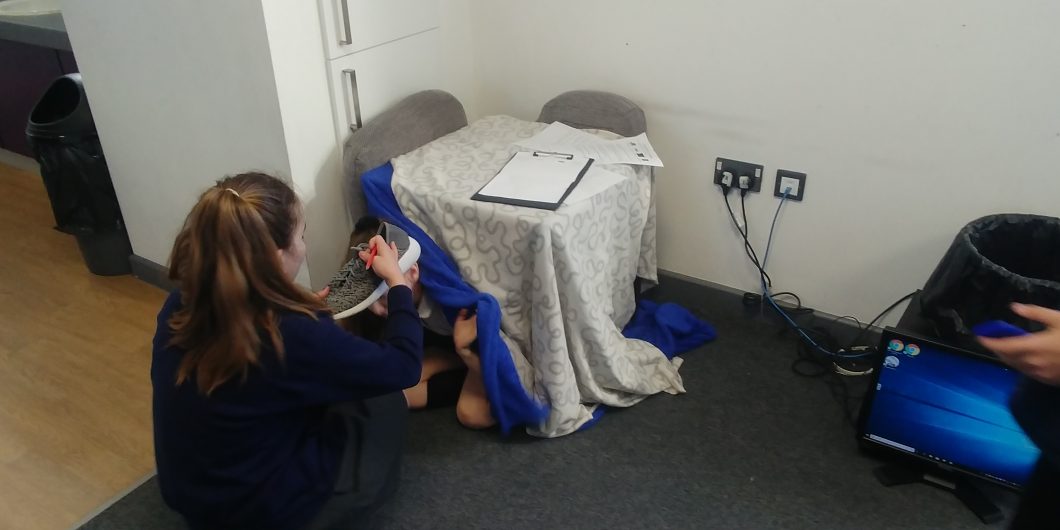 Children also worked together to complete the 'International Space Station Docking Challenge'. With one or more team-mates blindfolded, clear instructions had to be given otherwise there would be a disaster!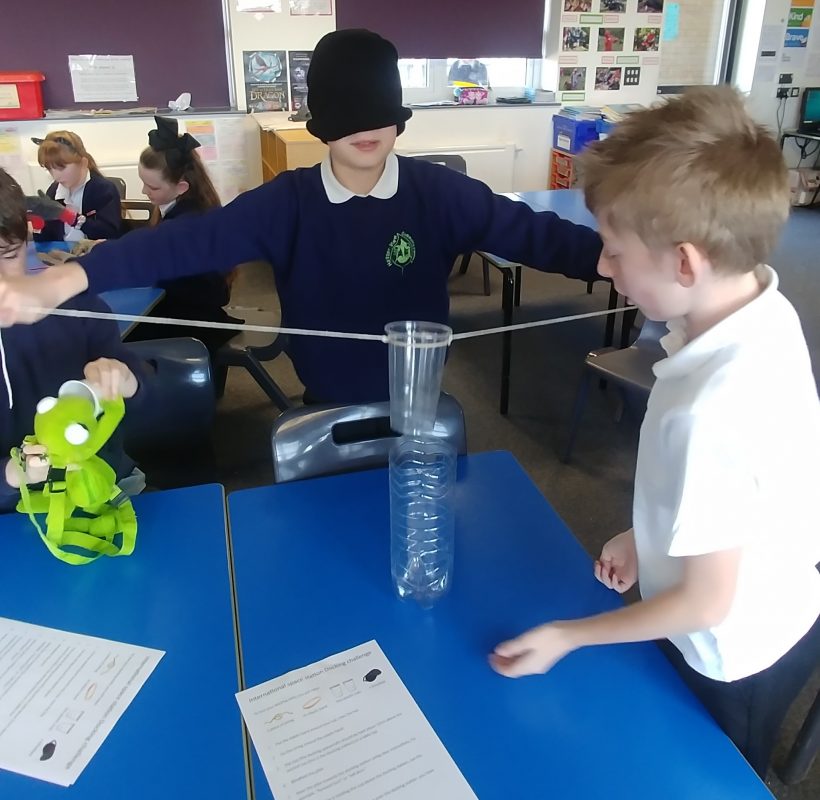 Putting on their astronaut gloves, children had to tackle tricky puzzles whilst wearing notoriously difficult-to-work-with astronaut (garden) gloves.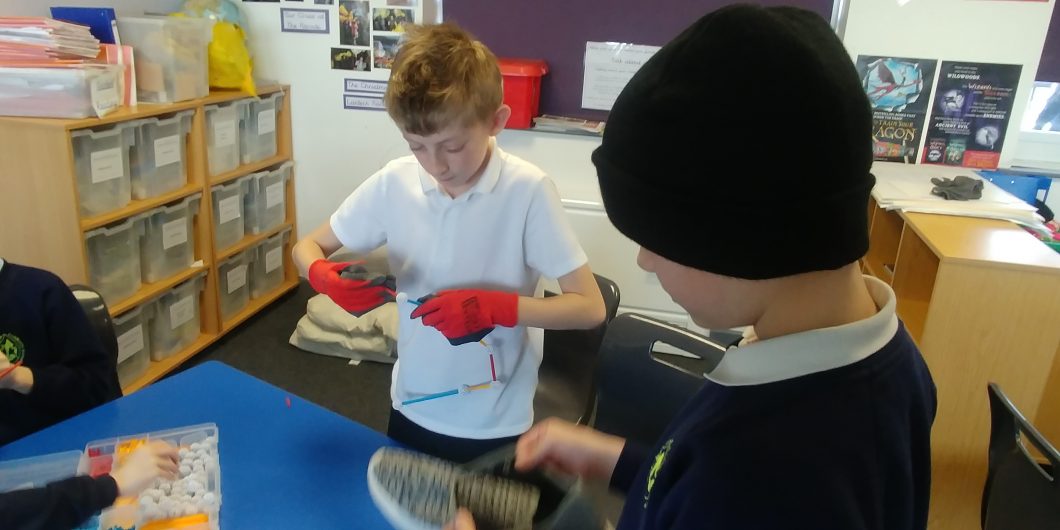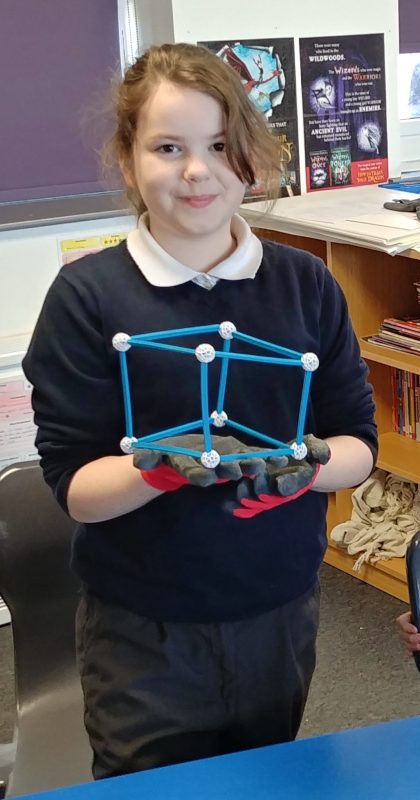 Finally, the children had to complete the "Team-Building Challenge" in which they had to build the highest tower possible using paper, paperclips and whiteboards – no verbal instructions could be given!