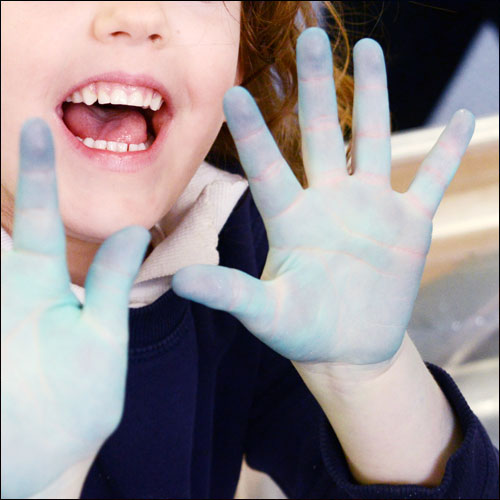 Welcome to Haytor View
At Haytor View the individual relationships developed between adults, children and families are greatly valued.
Everyone at Haytor View is committed to the learning and development of every child, adults and parents work in partnership to further understanding of each child, developing provision which reflects individual children's interests and needs.
Throughout the school community, adults demonstrate respectful communication and relationships with children and families. They have a flexible and empathetic approach to circumstance and need, adapting their responses and provision accordingly.
We work with families to ensure each child successfully accesses a learning environment in which they feel safe and secure both emotionally and physically, where they feel confident in engaging with appropriate challenge in their learning and development.
In September 2015 we opened our new school building, a 2.3 million pound build which took place as part of the Government's Priority Schools Building Programme. Bringing the the school together on one site for the first time it is offering many possibilities and opportunities that we are keen to exploit for the benefit of the school and wider community.
School's Ethos and Values
At Haytor View Community Primary School everyone is committed to all members of the school community engaging in experiences which deepen their understanding by:
Learning together
Enjoying success
Aiming high
Celebrating difference
Enriching community
Home School Agreement
We recognise that the education of each child is a very special journey shared between the child, the parents, the adults in the school and all the other learners. We each have a role to play and we value the involvement of everyone. This Home School agreement is our shared commitment towards each child experiencing success.
Parent View

Parent View gives you the chance to tell Ofsted what you think about our school, from the quality of teaching, to dealing with bullying and poor behaviour. By sharing your views, you'll be helping our school to improve.